Professional Landline Phone Number Service
Need to seperate your personal and work numbers? Running a seperate e-commerce site and need a dedicated number for your customers? Need a professional landline number instead of a mobile? Sky Host Web Solutions can provide you with a professional GEO-based landline number ; complete with mobile phone forwarding services and automated voice services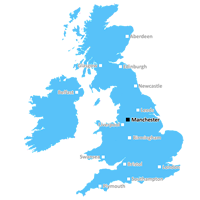 ProfessionalGEO Based Phone Number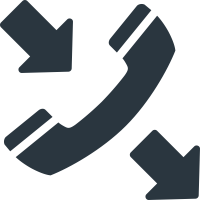 ForwardingSupport to your Mobile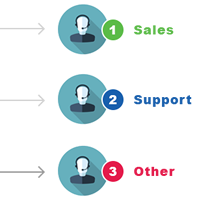 AutomatedCall Management Available
Call Plans for Personal & Business Use
Automated Voice Assistance
About our Telecommunication Plans
How does the Telecommunication Plans work?
Simply order one of the plans, and when ordering, enter your location when prompted and we'll assign you a GEO-based telephone number. This will appear in your MySkyHost account and will be yours to keep for the life of the plan.
What does a Geo Based Number mean?

A geo based number is a geographical based landline number that can be assigned anywhere in the UK. For example, if you are based in London, you can have a number starting with 020.. Nottingham 0115.. etc
How do I assign my new number to forward to my mobile?

When ordering you will see a field where you can enter your mobile number you wish to calls to come to. You can always change this and update it whenever you need to.
What is automated call management?

Press 1 for sales, press 2 for accounts… Heard that before? Well that's exactly what automated call management is. When you order (if your plan has this feature), or via MySkyHost you can instruct us what menu system you would like, and this can divert to multiple numbers of your choice
What happens if use all my minutes?

You'll get an e-mail to say that you've reached your limit, and we'll give you the option to either add additional call credit or with your permission, if you have a balance on your MySkyHost account we can use that. Calls will no longer work if you have no credit.
What does the "Block Unknown Callers" feature do?

When enabled, this essentially does what it says on the tin, it will block unknown numbers that have no caller ID. This will ensure that the you can count on the calls you get will less likely be rogue spam callers.
What is the "Call Queueing" feature?

Call Queueing is a great feature that you can use on our "commercial" plan, this will keep the caller informed on what position they are in, when they're in the queue.
Can I play my own music/voice over the phone?

Yes, when using the automated call management feature. With our business and commercial plans you can send us over whatever you wish to play and we can link this to your number. Just make sure you have the relevant PPL/PRS license if applicable.